Many of the public rights of way can be traced back, probably several hundred years or more, conforming to old field boundaries and routes between the adjacent villages and hamlets long before the road system as we know it today came into existence. Below is an extract from the 1842 Tithe Map covering the area largely occupied by the wartime airfield.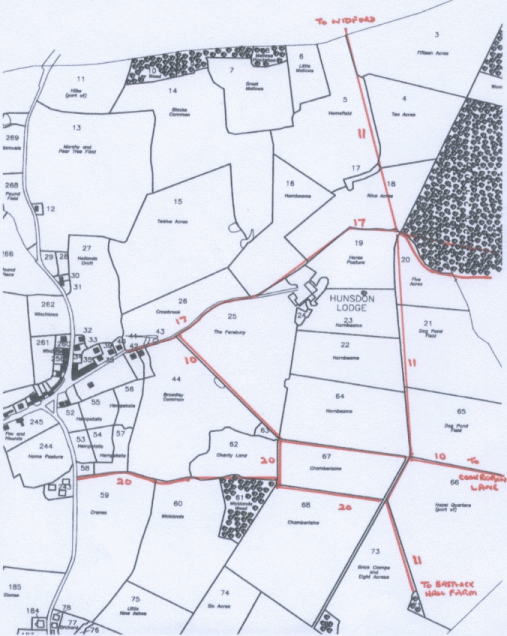 Superimposed on this are the current public rights of way indicated in red. Bearing in mind that the whole area was levelled to make the airfield, thus destroying the old field boundaries and some woods, the current footpaths as drawn up after the end of the 1939-45 war still follow broadly the original field system.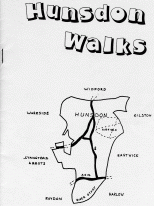 In 1984 the Parish Council took its first steps in publicising local rights of way by producing a small book of walks. Unfortunately at that time many of the paths across cultivated land were not kept clear by farmers and the book, accepting this as fact, resulting in many truncated routes and not fully exploiting the network
In the intervening years the County Council took a more robust approach to the condition of those paths that crossed cultivated land. In order to try and bring the footpaths back into public focus the parish council joined the Parish Paths Partnership in 1999. This is in effect a partnership between the County Council Environment Department and their team of Countryside Access Officers, together with its associated Countryside Management Service and the Parish Councils. See Parish Paths Partnership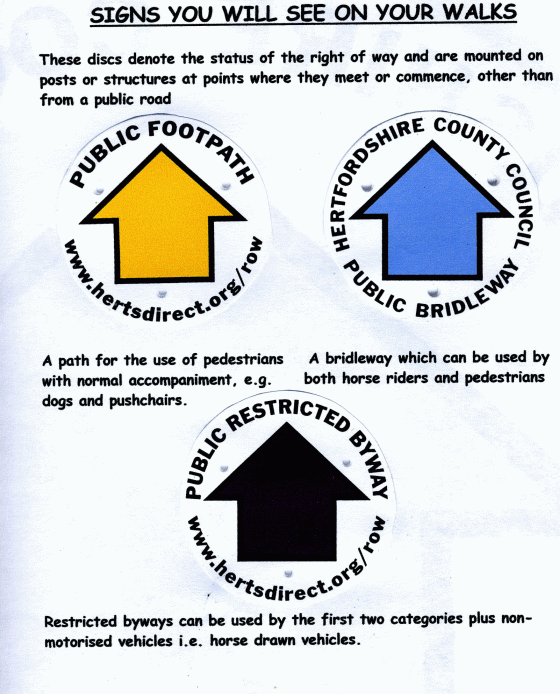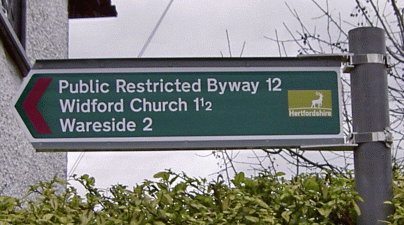 'Finger' sign, post mounted at the point where the right of way commences from a public road. Generally shows the status of the path, its destination and distance to that point.