A spell of cold weather is expected – please take care.
The Met Office have issued an "Alert and readiness warning" across the East Of England (which includes Hertfordshire) which states that there is a high probability of severe cold weather/icy conditions/heavy snow between Monday 6th March and Thursday 9th March across England.
Please keep an eye on the weather and be prepared for a cold spell. There may be some disruption to the delivery of services. Please also check in on anyone who may struggle in cold weather. Older people, children, babies under five and residents with underlying health conditions are amongst those particularly vulnerable to the effects of cold weather; icy pavements can be very slippery, and cold weather can stop people from going out.
The Winter Health Flyer (Hertfordshire County Council) has lots of practical tips to help prepare for cold conditions.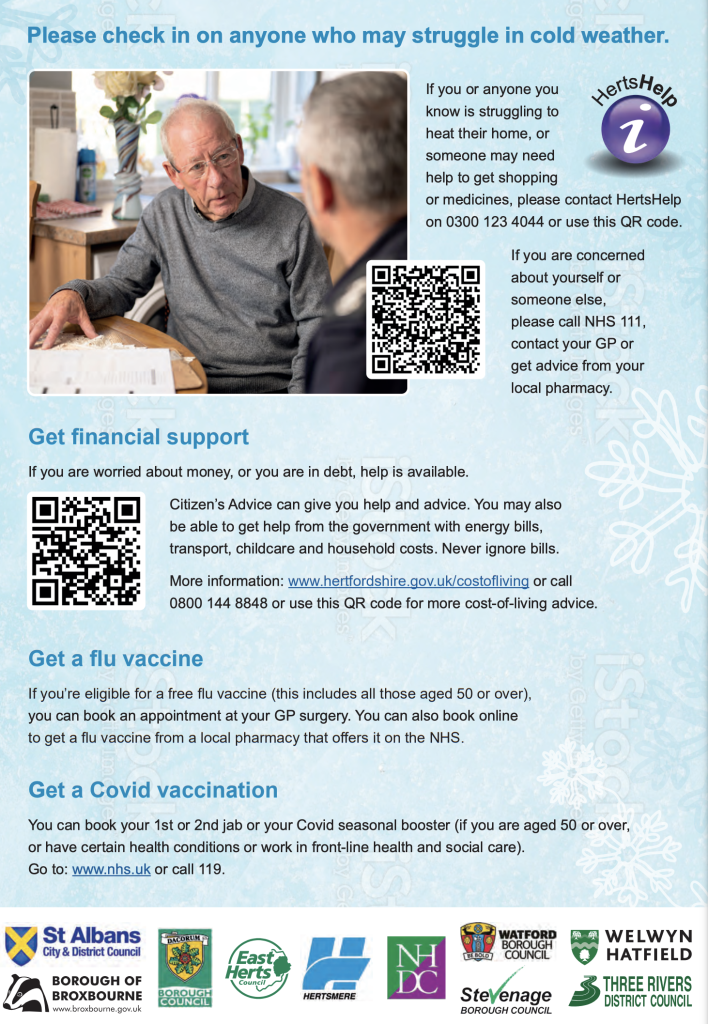 If you or anyone you know is struggling to heat their home, or someone may need help to get shopping or medicines, please contact HertsHelp on 0300 123 4044.
NHS advice about how to stay well in winter can be found here: How to stay well in winter – NHS (www.nhs.uk)