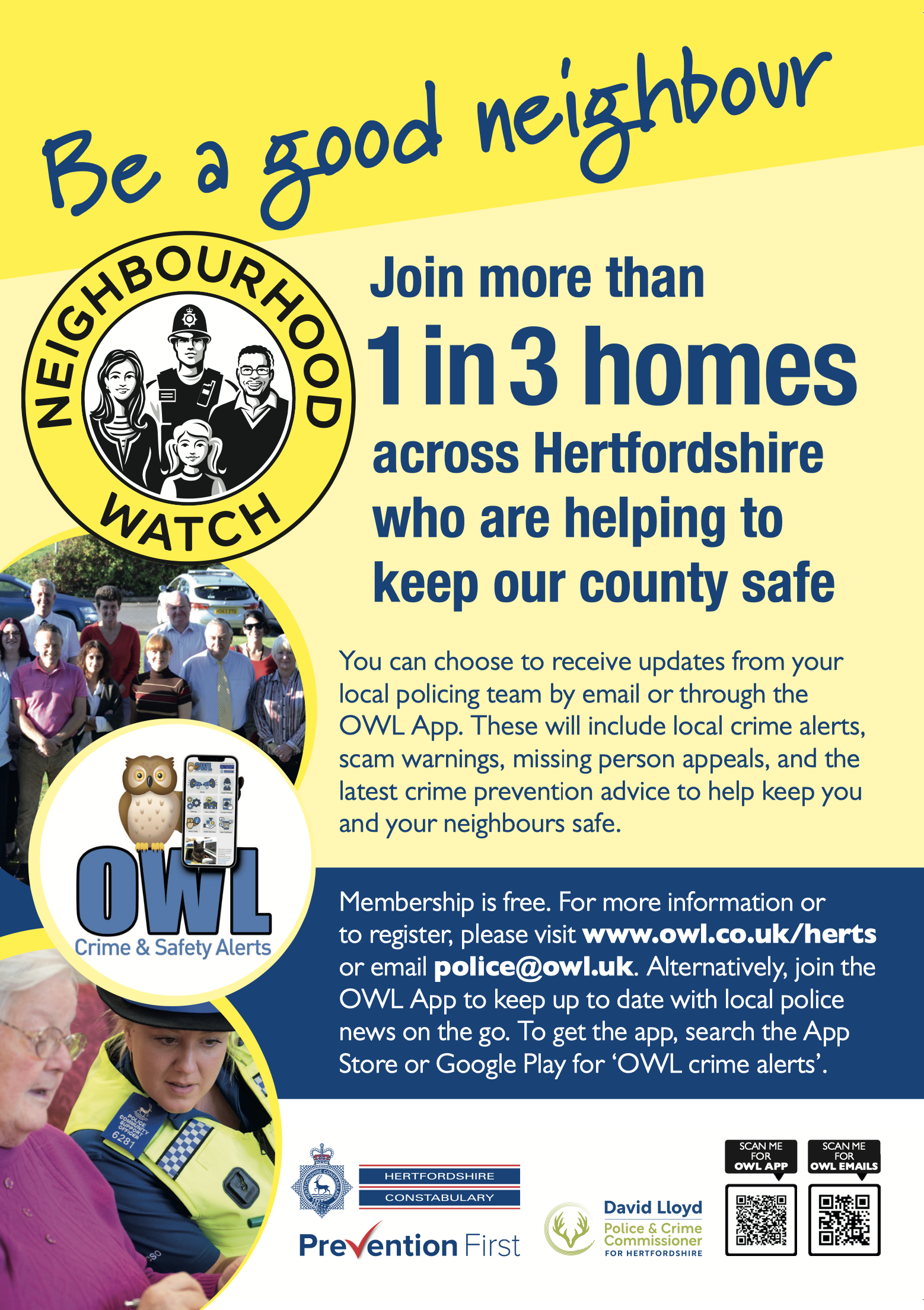 Join more than 1 in 3 homes across Hertfordshire who are helping to keep our county safe
You can choose to receive updates from your local policing team by email or through the OWL App.
These will include local crime alerts, scam warnings, missing person appeals, and the latest crime prevention advice to help keep you and your neighbours safe.
Membership is free. For more information or to register, please visit www.owl.co.uk/herts or email police@owl.uk.
Alternatively, join the OWL App to keep up to date with local police news on the go. To get the app, search the App Store or Google Play for 'OWL crime alerts'.