We're so pleased to be getting back to normal with an action-packed program of activities, and lots to look forward to for all the Beavers, Cubs and Scouts. We've got lots of new things planned, as well as all the traditional favourites, and this year the Ware and District events will be back up and running too!
We have already booked a date for the Summer Activity Camp which will be full of adventure and fun. Following on from last year's success we will run this event as a two night camp for Cubs in tents, and the Beavers will be able to join for the day.
It's a great opportunity for the younger ones to gain an insight into what camping is like. As you can imagine, these camps take a bit of organising, so nearer the time we will be calling on our trusty helpers to pitch in. If you'd like to join the team and lend a hand, or sign up your child to join in, please get in touch now. .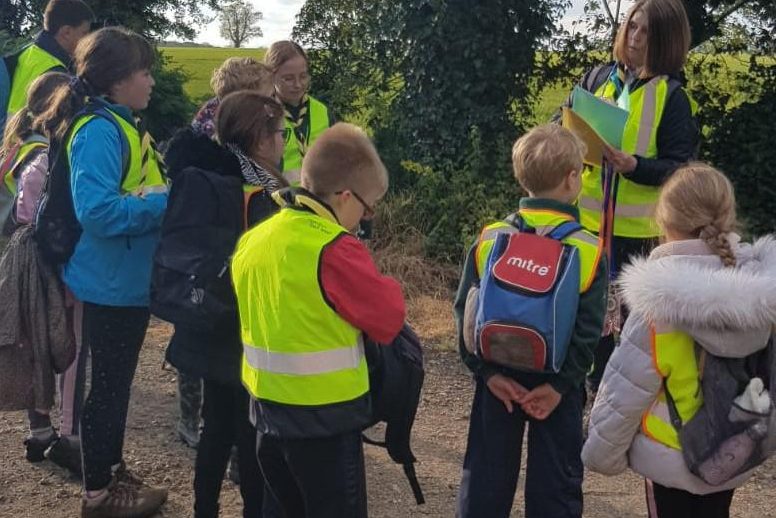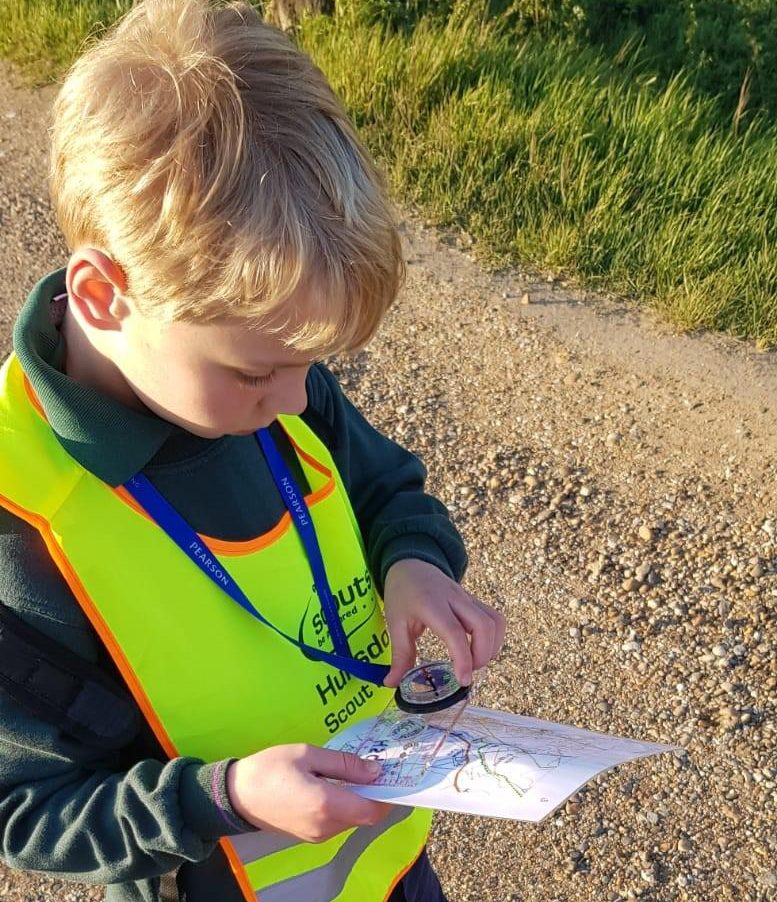 Calling all families with young people aged 6 to 14
It's time to join our group so you don't miss out on the fun planned for this year!
We send you a simple form

You provide a few contact and health details so we can keep your child safe and happy

Come for a free trial session

We invoice you later (current rates £3.50 per session paid termly half way through the term)

Book on to events on a pay as you go basis
As Scouts we prepare young people with skills for life. We encourage young people to do and learn more. Each week we help over 460,000 young people aged 6-18 enjoy fun and adventure while developing the skills they need to succeed, now and in the future. We're talking about teamwork, leadership and resilience – skills that have helped Scouts become everything from teachers and social workers, to astronauts and Olympians. We help young people develop and improve key life skills. We believe in bringing people together.
Hunsdon Scout Group has 3 sections offering scouting for girls and boys from age 6 to 14. The group is run by a leader team of 12 adult volunteers, 3 young leaders, and several more volunteers who form our Group Executive Committee. We have youth members from Hunsdon, Widford, Wareside, Harlow, Roydon.

Here's just some of what we do:
Camping: in tents or bunk-bedded rooms in lodges, with a group of friends, cosy, exciting and lots of fun
Activity days: adventurous things like climbing, kayaking, abseiling, 3D maze, giant zip wires, rope courses, and raft building, as well as plain outdoor fun building shelters, lighting fires, pond dipping, trails, and hiking
Cooking: bake cookies, roast chicken on fires, make camp dampers and smores, make your own garlic bread and chocolate waffles and sit round the campfire to enjoy them at the end of a busy day
Badges galore: first aid, sailing, home help, disability awareness, entertainer, DIY, music, animal friend, local knowledge, athletics, artist, astronomer, team leader, science, naturalist and more – there really is a badge to suit you all
Parades: Remembrance Day and St Georges Day – wonderful occasions out in the community
Outings: Golf evenings, water sports, Bayfordbury Observatory, miniature railways, Paradise Park
Visitors: First aid training, pottery painting, Karate demo, meet a Guide Dog or Hearing Dog, learn about the Air Ambulance service, and many more
Sleepovers: festive sleepovers in the Village Hall or local schools and community centres with activities, themed events like our 'Homeless Sleepover' and 'Drive-in Movie Sleepover' and even trips to HMS Belfast or the Golden Hind for once in a lifetime sleepovers
District fun events: Founder's Day celebration, go-karting competition, tug-of-war, a fun run, or 'night hike sleepovers' with films. hotdogs and backwoods cooking – just a few examples of what's on offer!
District and County level competitions: hikes, lightweight camping and Oxley Shield camping competitions, green beret, cyclocross, swimming galas, bushcraft, water activities.
Do you have a child aged 4 or 5 – perhaps they have an older sibling who is already a Beaver or Cub? Would you like to be part of something new and exciting and help us set up Hunsdon's first ever Squirrel Drey? Squirrel's are the newest, youngest addition to Scouting. Squirrels have lots of fun every week playing games and learning together. A well planned 1 hour session is their opportunity to take their first steps in Scouting, and we are sure they would have an amazing time with us. We have all the skills to set up a Squirrel section for our group if you have an hour or so a week to help?

Chief Scouts Bronze award
Have you heard about this big award for Beavers? It's achieved on completion of 6 challenges awards which are all about stepping a little outside your comfort zone. The 6 Challenges are Adventure, Personal, Teamwork, World, Outdoor and Skills. Each award is made up from several different tasks – with something to interest everyone. Come and join us, work towards your Bronze Award, and then head on for your Silver Award when you go to Cubs, and Gold in Scouts!
Our Hunsdon Owls have had a busy start to 2022. We have started working on the Animal Friend Activity badge for which they got to see up close and pet some animals and reptiles whilst learning about their habitat and animal husbandry. The Beavers were introduced to White Tree Frogs, a Leopard Gecko, a Horsefield Tortoise, a Miniature Lop Rabbit and a Ragdoll Cat. They then had a discussion about animals which are near extinction, which is part of the Global badge..
Mole and Team

Hunsdon Tigers are on a mission to finish off their World Challenge Award. We've just been celebrating Makar Sankranti – harvest festival day in the Hindu calendar marking the first day of the sun entering Capricorn. All over India people head to their rooftops to fly colourful kites. The Cubs tried some types of Indian street food eaten at the festival, and made their own kites using plastic carrier bags.
Beavers and Cubs are also getting ready to count garden birds, learning how to identify common species and have been making peanut butter fir cone feeders.
Akela and Team
Don't forget you have a very enthusiastic Scout Troop right on your doorstep and with everything opening up again there will be lots of fun in 2022. We are so lucky to have Martin as our dedicated and skilled Scout leader. Our Scouts get the best of Scouting as they have a high ratio of leaders to Scouts, as well as being connected with all the groups in the district offering opportunities to link up for bigger events – the best of both worlds! If you know any local girls and boys aged 10½ to 14½ who'd like to join our Troop on a Wednesday evening, do please get in touch with Karen at the group email so we can share more info and arrange a free trial session.
Try something new!:
Do you fancy getting involved in something a bit different from your normal routine? Does working from home allow you to knock off in time to come to Beavers and help run a session? Perhaps flexible working means you can help in other ways? Here's how you could help:
teach familiar skills eg making tea, sewing, gardening, reef knot
share knowledge about your hobbies – they are bound to connect with a badge!
organise bookings for an event
shop for catering for a camp
design an activity for a badge
join in with the Cubs discussing how they did their best
supervise a small group taking part in a craft activity
demonstrate how to use manual DIY tools

There are loads of adventures and fun to be had by all who join in with our group. You are welcome to pop in and have a chat at one of our sessions, come along and observe, or drop me a line with your questions.
Enquiries:
Karen Osterley, Group Scout Leader (07971 753193) / scoutgroup@hunsdon.org.uk
Subscription rates: £3.50 per session invoiced termly
Typical activity costs range from £6 for a hike, £15 for water activity trial session, £40 for a two-night camp including all the activities and food.
We collect stamps for Hearing Dogs for Deaf People – please save them for us