Face-to-Face Scouting in England
On 17th May Scouting in England reached YELLOW readiness as England moved to Stage 3 on the Government roadmap out of Lockdown.
This means 'residentials' are beginning to take place for older sections (Scouts/Explorers) who can now camp in groups of up to 6.
If all goes well at Stage 4 on 21st June, camping for Cubs and Beavers may become possible this Summer/Autumn and we can't wait!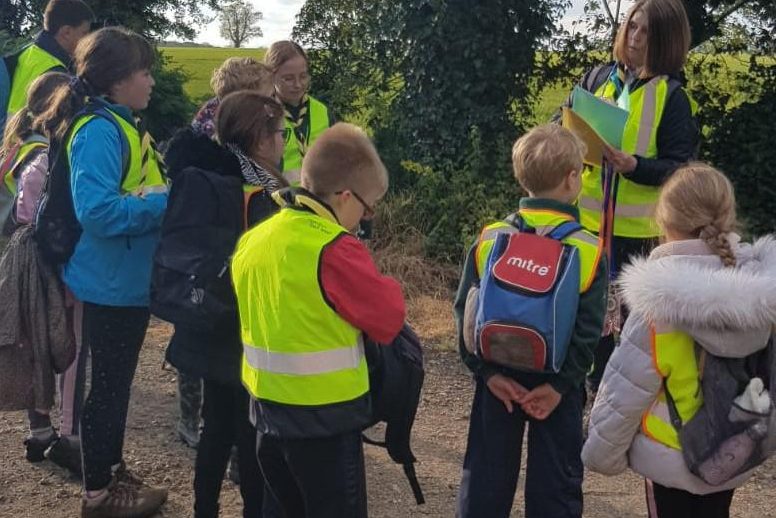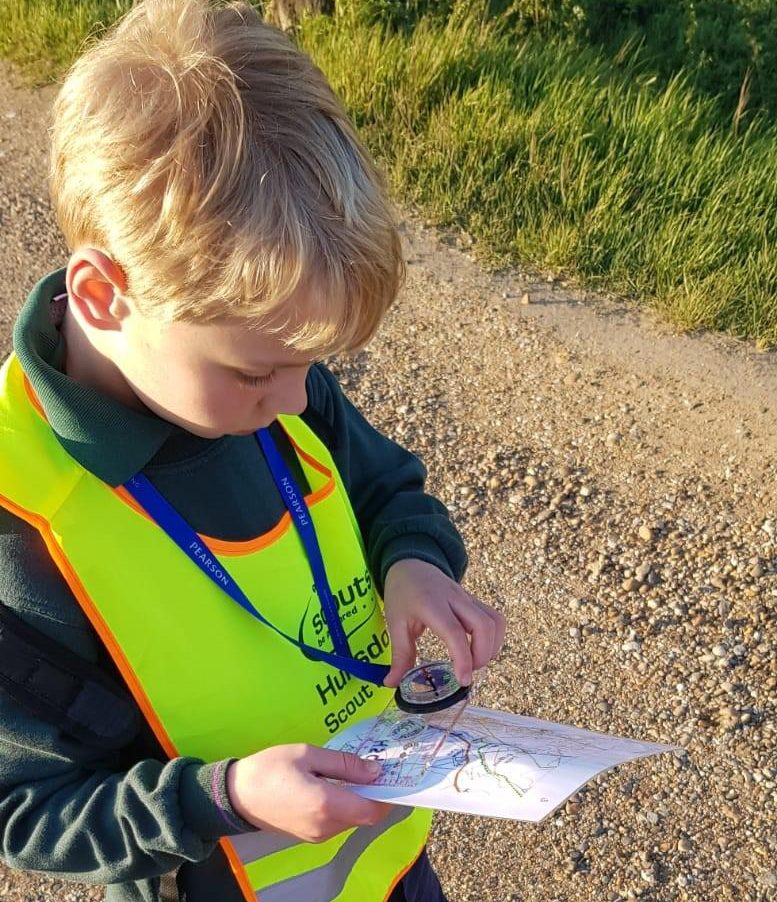 As Scouts we prepare young people with skills for life. We encourage young people to do and learn more. Each week we help over 460,000 young people aged 6-18 enjoy fun and adventure while developing the skills they need to succeed, now and in the future. We're talking about teamwork, leadership and resilience – skills that have helped Scouts become everything from teachers and social workers, to astronauts and Olympians. We help young people develop and improve key life skills. We believe in bringing people together.
Hunsdon Scout Group has 3 sections offering scouting for girls and boys from age 6 to 14. The group is run by a leader team of 12 adult volunteers, 3 young leaders, and several more volunteers who form our Group Executive Committee. We have youth members from Hunsdon, Widford, Wareside, Harlow, Roydon.

Hunsdon's Little Owls are meeting every other week, and have booked dates right through to the end of the year with lots of fun in store. If we can find another leader we'll move Beavers to weekly, so let us know if you can lend a hand.
With lots of activities coming up, and new Beavers in the colony, it's soon time to make our owl hand printed tee shirts. These are great for trips and help the leaders keep track of everyone – if you enjoy crafting you might like to come and help us with this activity?
Chief Scouts Bronze award
Have you heard about this big award for Beavers? It's achieved on completion of 6 challenges awards which are all about stepping a little outside your comfort zone. The 6 Challenges are Adventure, Personal, Teamwork, World, Outdoor and Skills. Each award is made up from several different tasks – with something to interest everyone. Come and join us, work towards your Bronze Award, and then head on for your Silver Award when you go to Cubs, and Gold in Scouts!

One Way Hike to SA (Navigator Badge) – Tigers have just been on a fun hike using map skills and learning how to use a compass. The Cubs packed everything they needed for a hike themselves (well that was the idea anyway) to make sure they knew exactly what they had! Along the way we talked about the Countryside Code and taught some basic map reading, identifying map features and symbols. Learning some basic navigation techniques is a great foundation for what's to come in Scouts, when the hikes are more adventurous!
Are you a DIY-er?
We'd like to build a new co-cart (Cub-powered variety) to practice for next year's Cubs Go Cart competition (our one one has been outside a long time and is past it). We're usually pretty good at this but only if we can get used to steering so time for a rebuild! If a practical project like this appeals to you, and you can lend a hand on Thursdays (probably in the Autumn term) we'd love to hear from you. The project will be great for teaching about different tools, how to look after them and use them safely.
During June the Scouts will de-camp from the rectory gardens and inspect our mess tent for wear and tear before we decide whether to recondition it, or purchase a new one. Sadly it looks like the latter! We're grateful to Mark Dunstan for accommodating our tent and trailer for the past year which allowed us to carry on Scouting.
Enquiries:
Karen Osterley, Group Scout Leader (07971 753193) / scoutgroup@hunsdon.org.uk
Subscription rates: £3.20 per session invoiced termly
Typical activity costs range from £6 for a hike, £15 for water activity trial session, £40 for a two-night camp including all the activities and food.
We collect stamps for Hearing Dogs for Deaf People – please save them for us